NEW! wiring diagram for The Dawson series, provided by Domino fan Patrick Applegarth!
see bottom of this page
I got a new Domino Dawson 3 P/U(black/red/yellow sunburst) for Christmas in 1968. It cost $130.00. I traded it in 1978 for an Alverez acoustic(bad choice).I found the guy that still had it in about 2000. He wanted $150 for it at first then he started playing games and asked me $350. I never could pen him down on it. His cousin supposedly took it apart and lost the parts.

A guy at work told me that Guitar Center had two of them. He called me Saturday morning to tell me they still had this one. I got it for $199 with gig bag.

This is the second 3 pickup model I have ever seen. I saw a brown sunburst 2 pickup at the guitar show in Columbus, Ohio a few years ago for $350. Larry Cole

THIS IS LARRY'S NEW BABY!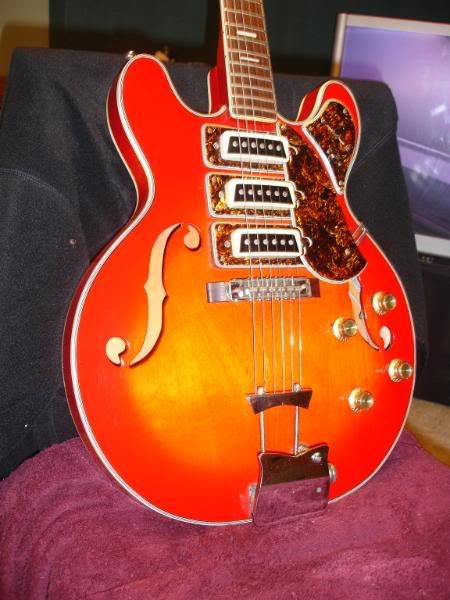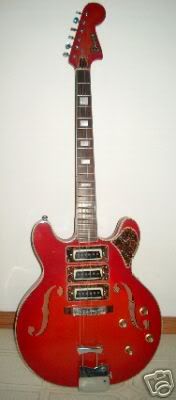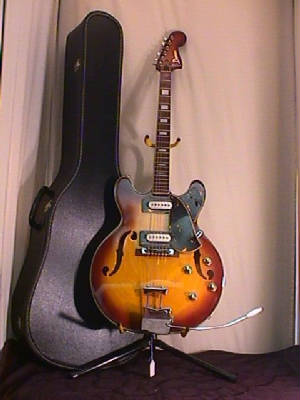 1968 DOMINO DAWSON #40E2
SUNBURST YELLOW
1967 PRICE WHEN NEW $110.00