Found this mention of the Lipsky family...First there was Plush Electronics from about 1968, on

50th St. I visited the factory on two occasions, as I held the Plush franchise for Berkeley, CA from June'71 (operating out of

The Music Complex, which my friend co-owned).

Plush Electronics was co-owned by Ron Lipsky and a partner whose name I don't remember. Ron was the son of Maurice Lipsky, a musical mdse. wholesaler.All Plush amps were tube

models, the most commonly seen being based on the Fender Twin/

Showman, but more treble-y. These were about 100 W. RMS. There

was also a 150-watt variant,silver-faced, w/ six!6L6GC output

tubes. There was also a 200? watt head, seemingly based on the

Traynor Super Custom Special.

Starting in late '71 0r early '72 , if you 'phoned Plush and Ron's partner answered, he'd say, "It's Earth now, not Plush." because he was diverting! business to the new firm, which had nothing to do with Ron Lipsky.

The first Earth product looked just like the Peaveys

of their day.Later came "padded-pleated" product which resembled Plush,sort-of.



Ron's "Partners" name was Mark Neuman. He was a real con man type hustler who actually tried to convince everyone who would listen to him that he was the Founder and Brains behind PLUSH.



It actually all fell on one individiual who was their lead designer. A real gentleman named Al Snyder who at one time had worked with Leo Fender prior to Leo selling out to CBS Music.



I worked for Ron at Both of his Factories. 50th Street and Also California. Stayed at his place at the Marina Del Ray for a few weeks while I was out there.



Ron is a true gentleman as well. He was the real Backbone, Brains and Financal Leader behind PLUSH. A Shame Neuman put it to him and destroyed it all.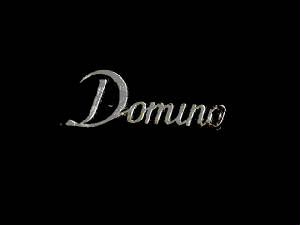 RARE STUFF, LIMITED INTEREST, BUT COOL